Motel in Thayer, MO
Welcome to Comfort Green Motel, a family-owned and -operated budget motel in Thayer, MO. Whether you're here for a night, spending a few days with us or staying longer, our goal is the same: to ensure your comfort in every way possible. From spacious, clean rooms filled with amenities to our welcoming staff and pet-friendly policies, we guarantee you'll wake up feeling refreshed each day you're with us. Call today to book your reservation.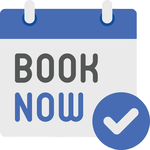 Committed to Making You Comfortable
Whether you're driving through Thayer, MO on your way to Memphis or Little Rock, or you're planning on spending sometime near Mark Twain National Forest, Comfort Green Motel welcomes you! Our picturesque motel is nestled right on the border of Arkansas and Missouri, surrounded by the beautiful majesty of the Heartland.
Stay with us for a night, a few days or longer and let us treat you to the pinnacle of Midwestern hospitality. Not only will you find well-furnished, clean motel rooms, you'll also find a staff that's ready to go above and beyond for you. From single travelers to families and their pets, everyone is welcome a tour budget motel! And, despite our low prices, we never skimp on the creature comforts we know every person loves. From free Wi-Fi and coffee in your room to in-suite microwaves and refrigerators, you'll find everything you need to be comfortable in our motel.
Want to get out and explore the local scene in Thayer, MO? We invite you to lace up your boots and go for a hike at Mammoth Spring State Park(5 min.) or sightsee at one of the many historic mills in the area (<60 min.). Looking for a bite to eat? You'll find it in Thayer, Alton, Hardy or West Plains in Missouri, or in nearby Mammoth Spring in Arkansas. Whatever activities you decide to do, our staff is always happy to answer questions and point you in the right direction. Come stay at our budget motel and let our family help you find your home away from home.
Proudly Providing Motel Rooms and overnight stays to everyone who comes through Thayer, MO!
Explore the nearby walking trails for a scenic and relaxing way to spend your time.
Each room offers an abundance of complementary amenities, including Wi-Fi and coffee.
We continue to make upgrades and improvements to enhance the comfort of your stay.
Our rooms are thoroughly cleaned and disinfected before and after every stay.
We're located just five minutes from 24-hour dining and attractions.
Come Stay With Us
Comfort Green Motel is a family-friendly, pet-friendly motel that welcomes you for as long as you choose to stay with us. Call and book your stay today! We'll make sure you enjoy every moment with us.
Contact Us